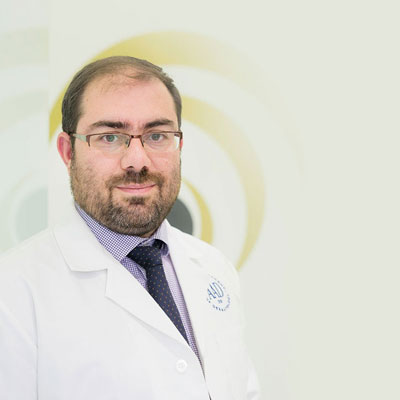 Dermatologist – Venereologist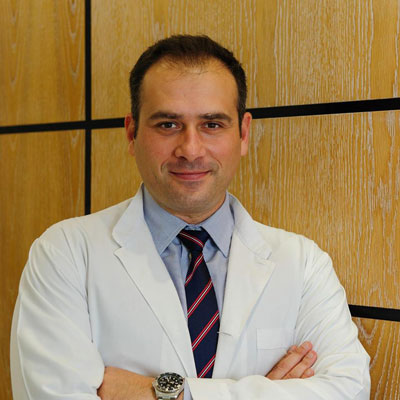 Dermatologist – Venereologist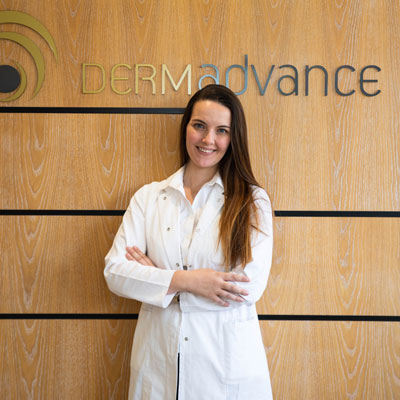 Dr. Anastasia Papagrigoraki
Dermatologist – Venereologist
Dr. Christos Stamou
Dermatologist - Venereologist
In Dermadvance, we offer to our patients a wide range of Medical and Cosmetic Dermatology services, with our state-of-the-art medical technologies and equipment, and with personalised action plans for each patient.
Our multi-annual experience and constant follow-up of medical, invasive, and cosmetic fields of dermatology allows us to offer the safest and most effective methods, and the results we achieve are superior to those of other clinics.
Christos Stamou is a Military Doctor, Dermatologist – Venereologist. He was born in Athens and grew up in Korydallos, where he graduated from Secondary School (2nd High School – Senior High School of Korydallos and 1st Senior High School). Following this, he excelled in the National Examinations and started his studies at the Medical School of the Corps Officers Military Academy in 1996. He completed his studies at the Corps Officers Military Academy and the Medical School of Aristotle University of Thessaloniki in 2002 (Grade "Very Well" – Praise of Excellence from the Military Academy).
In 2002, he joined the Navy as a Healthcare Officer – Doctor, with the rank of Ensign. After 16 months of training in the clinics and departments of the Navy Hospital of Athens, he graduated from the School of Naval Medicine and the School of Diving and Hyperbaric Medicine. During the same year, he was awarded a certificate in pre-hospital Advanced Trauma Life Support (ATLS) by the American College of Surgeons and Advanced Life Support (ALS) by the Greek Association of Pre-hospital Care.
Following this, in 2003 he was assigned the role of Deputy Head of the Therapeutic Department of the Flagship, ΜΕΚΟ 2000 ΗΝ class frigate. During his service in the frigate
"Hydra", he participated in various missions and he was trained as a physician within Greece and abroad, including rescue operations for immigrants and castaways, preventive medicine programms for the barren islands of the eastern Aegean, etc.
In 2006, he attended post-graduate studies in the USA, initially at Ford Leonard Wood, Missouri, and then at the Norfolk Naval Station, Virginia, focusing on Radio-chemical warfare and in the design and management of health losses; he graduated with an Honours degree in DPOS (Disaster Preparedness Operations Specialist).
In 2006, he participated as a Physician of the frigate "HYDRA" in FOST (Foreign Operational Sea Training) during the assessment in Great Britain.
Later on in 2006, as part of his training in internal medicine as a resident of Dermatology – Venereology, he worked in the 1st Internal Medicine Clinic of the Navy Hospital of Athens, under the direction of Captain Emilios Christias.
In 2007, he was trained for 3 years at the University Dermatology Clinic of "Andreas Syggros" Hospital of Cutaneous & Venereal Diseases, under the direction of Professor Andreas Katsabas, after the successful completion of his studies, he was awarded the Certificate of specific qualifications in Dermatology – Venereology.
In 2008, the dermatologist attended post-graduate training in dermatoscopic techniques and skin oncology at the University of Graz – Austria, and he was awarded the relevant diploma – certificate. From 2008, he is also a member of the Euroderm Excellence Society, which has excellent dermatologists from each European country as its members.
In 2010, he was transferred to the Navy Hospital of Salamina island as the Head of the Dermatology Department, where he was also responsible for the training of the Hospital's personnel for 2 years.
In 2012,he attended training at the 2nd University Dermatology Clinic of "ATTIKON" Hospital, Chaidari, under the direction of Professor Dermatologist Mr. Dimitrios Rigopoulos, during which he was responsible for all hospitalised patients, and he actively participated in both educational and research activities of the clinic. During his post-training, psoriasis, paediatric dermatology, and photodynamic therapy were among his main fields of interest. While being an attending physician at the outpatient clinic, he participated in the organisation and operation of the outpatient Paediatric Dermatology Clinic and the Venereal Disease Clinic.
In 2013, he returned to the Navy Hospital of Athens as a Dermatologist, attending physician in the Dermatology Clinic, while he was still a scientific associate of the 2nd University Dermatology Clinic of "ATTIKON" Hospital.
Dr. Stamou is a member of the Hellenic Society of Dermatologists and Venereologists, the American Association of Dermatologists (AAD), and the International Association of Cosmetic and Reconstructive Medicine, among many other medical societies.
The Dermatologist, Dr. Christos Stamou, has participated as a guest speaker at conferences in Greece and abroad, including briefly :
1st Cyprus – Greece Congress of Dermatology – Venereology / Summer Seminar of the Hellenic Society of Dermatology and Venereology, Paphos – Cyprus, 29 June – 1st July 2012.
Autumn seminar of the Hellenic Society of Dermatology and Venereology, 7-9 September2012,Computerisation for the optimal operation of the Dermatological Medical Office, Dr. Christos Stamou
9th Panhellenic Congress of Allergology and Clinical Immunology, 11-14 October 2012, Athens, Clinical seminar I: Drug Allergy in the 21st Century – Skin rashes in drug reactions. Dr. Christos Stamou
Winter seminar of the Hellenic Society of Dermatology and Venereology 2013 – Saturday 14/12/2013, ATHENS, CURRENT THERAPEUTIC DILEMMAS AND CHOICES: "suppurative hidradenitis", Dr. Christos Stamou
Dr Stamou participates continuously in both national and international post-graduate seminars, focusing on the field of inflammatory conditions and skin oncology, as well as aesthetic- cosmetic dermatology. This has resulted in the application of the most modern and effective diagnostic and therapeutic solutions in everyday medical practice.
Having rich clinical experience from everyday contact with complex dermatological problems, through his presence in two large general hospitals, Navy Hospital of Athens and General University Hospital "Attikon", he can provide solutions for skin conditions and diseases with modern and scientifically sound techniques, using top medical equipment. The Medical office is equipped with modern devices for a complete clinical dermatological examination, to perform dermatological minor surgeries, as well as cosmetic treatments. Paediatric dermatology is among the key areas of the dermatologist's focus.
The educational and writing work of the dermatologist Dr. Ch. Stamou is constantly enriched and he is often invited as a guest speaker or to present his studies in Conferences in Dermatology both in Greece and abroad.
He is married and the father of 5 children.