Lightening Lift: Impressive Effects against Dark Spots and Dyspigmentation

Skin Cleansing

Facial Rejuvenation & Hydration

Relaxing & Short Treatment

Suitable for acneic skin

Antioxidant & Anti-ageing effects
Lightening Lift is the leading skin rejuvenation procedure, as it simultaneously combats Dark spots (macules) and dyspigmentation with amazing results.
It is a procedure that instantly improves skin glow using special ingredients, such as lactic acid and kojic acid.
It combats and effectively eliminates sun spots, dark spots, redness, as well as sebum spots.
Lightening Lift rejuvenates the skin's natural pigment, offering you a glowing and smoother skin.
Lactic acid is an exfoliating agent that enhances deep skin hydration. It is actually considered one of the ingredients mostly used by Cleopatra to maintain her skin's glow and beauty.
Kojic acid facilitates skin depigmentation, as its ingredients interact with melanocytes, blocking melanin production; melanin is the substance that induces skin tanning. Decreasing melanin production results in reducing skin pigmentation.
Furthermore, kojic acid has antioxidant and anti-ageing properties, as well as antibacterial ingredients that make it an ideal treatment for individuals suffering from chronic acne.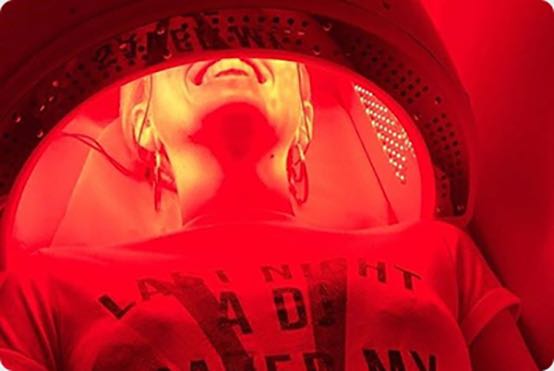 PHOTODYNAMIC THERAPY WITH DERMALUX
With the Power of Light – From the 1st Session, Dermalux® activates instantly the Skin's Growth Factors.
Lightening Lift can be combined with Photodynamic Therapy, offering a complete solution for skin rejuvenation and glow. Dermalux® is an innovative, clinically proven treatment that rejuvenates the skin using non-invasive light, which accelerates cell regeneration and promotes healthy skin.
Clinically Proven Effectiveness
The leading and award-winning Dermalux device together with Lightening Lift offers you clean, smooth skin, almost as if the skin was always without acne. It is suitable for all Skin types and no recovery time is required.
The 3 Beneficial Light Waves of Dermalux®
Dermalux®: Blue light
It has natural antibacterial and anti-acne action and bacteria cannot develop resistance, contrary to the use of antibiotics in creams or pills
Improves skin texture and smooths pigmented blemishes (melasma, post-inflammatory acne blemishes etc.)
Balances sebum production
Improves skin clarity
It has anti-inflammatory action
Dermalux®: Red light
Boosts collagen and elastin production
Reduces fine lines and wrinkles
Increases vital hydration
Improves skin texture uniformly
Revitalises and restores radiance
Dermalux®: Near Infrared Light
Advanced skin rejuvenation
Soothes redness and irritation
Reduces skin pigmentation
Promotes healthy skin
Ideal for the most sensitive skins
Dermalux®: Tri-Wave Therapy
Dermalux® Tri-Wave Therapy produces unique wavelengths, adapted and suitable for your skin. Your dermatologist will advise you on the best treatment, depending on your personal needs.