Solar radiation
In a country with sunshine during most months, people enjoy it without guilt feelings, but many times without the right care.
In recent years, a constantly increasing number of studies reveal consistently the damaging consequences of overexposure to sun radiation.
Skin dyspigmentation, or hyperpigmentation, is an adverse effect of overexposure to the sun. In these cases, increased skin pigment is observed, either due to melanin overproduction by melanocytes, or because of the number of melanocytes themselves.
Hyperpigmentation
However, the sun is not the only factor they appear on various parts of our body, such as the face, hands and décolletage. It has been observed that the problem may be due to inheritance or even due to hormonal abnormalities. Taking contraceptive pills may lead to high oestrogen production, which is another aggravating factor. Nevertheless, hormonal abnormalities that affect melanin production are also observed during pregnancy.
Simpler factors, such as waxing or squeezing the pimples lead to violent dermabrasion, and injure skin. Certain formulations containing silver and some other medicines can also cause hyperpigmentation.
Dermadvance
Dermadvance, loyal to your needs, is equipped with state-of-the-art technology to combat this aesthetic problem, Alma Q Laser device.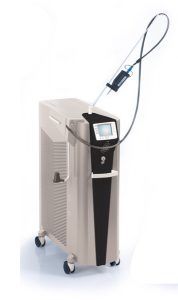 This device, having high laser performance and short pulses, produces controlled irritation through the Q-Switched effect mechanism, which achieves optimal results without thermal injury or coagulation of the surrounding tissues.
It is able to produce single or double pulse energy, which is scattered in two consecutive pulses, thus lowering the maximum power, while providing maximum power up to 2J/pulse.
High efficiency laser is the most effective procedure to remove natural or artificial skin pigmentation, minimising the possibility of damaging the surrounding tissue, while offering an efficient treatment to erase ageing spots and imperfections.
Make sure you follow the advice of the best and enjoy the sun safely.