Cellulite can be combated: 4 Effective Treatments

Elimination of Cellulite & Tightening

Simultaneous fat cell removal

Lose inches from the 1st Session

Pain-Free & Quick Treatment, that lasts less than 40 minutes

Safe & Approved Medical Procedure
How does Cavitation work?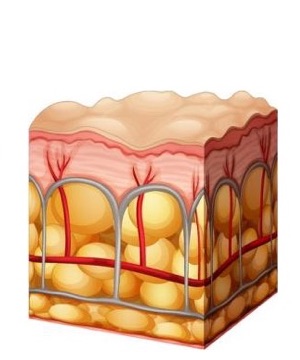 Cellulite is due to the abnormal accumulation of fat and water, between the skin and subcutaneous tissue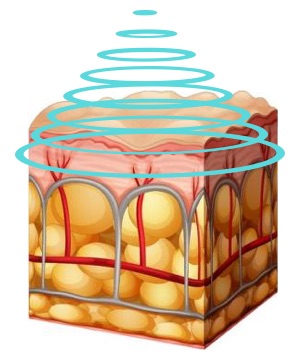 2. 3D Cavitation uses ultrasound energy to vibrate and safely break-down fat cell membranes.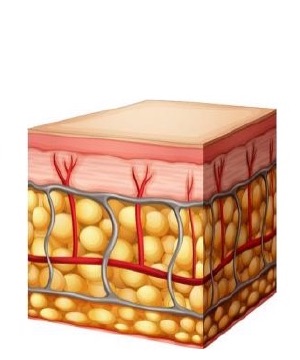 3. Fat cells die and are eliminated through normal metabolic processes.
Cavitation to Combat Cellulite
3D Lipo Cavitation is the Cavitation method of the future, adapted to the current needs. The most effective liposculpture method that also combats cellulite, without surgery, which is based on the three-dimensional action of special medical ultrasound energy. The technological excellence of 3D Lipo Cavitation treatment is related to the said ultrasounds, which are produced by a special platform and aim at the liquefaction of subcutaneous fat that is accumulated in our skin. Following this, the fat is eliminated via the lymphatic system and it is finally eliminated naturally by the organism. The scientific superiority of 3D Lipo Cavitation is attributed to 3D targeting and the pain-free, effective and safe diffusion of energy.
This phenomenon is called cavitation, i.e. irreversible destruction of adipocytes and liquefaction of the fat using ultrasounds. The advantage of 3D Lipo Cavitation is its three-dimensional targeting and effective energy diffusion effectively, safely and with no pain at all.
The results are amazing. The 3D Lipo Cavitation treatment is more often applied on the thighs and buttocks, the abdomen and the arms.
The new pioneering skin firming procedure works like lifting and liposculpture, without surgery!
The treatment is performed through the emission of monopolar or bipolar RF radiofrequencies, achieving skin tightening with no recovery time that would be required in case of a surgical procedure. Radiofrequencies RF rejuvenate the skin and eliminate toxins, thus accelerating fat metabolism.
Advantages:
Reduction/Elimination of cellulite
Non-invasive body liposculpture procedure
Firming and less inches
Elimination of toxins
It is absolutely safe
It is effectively applied with absolute safety all year round
You can return to your daily activities straight away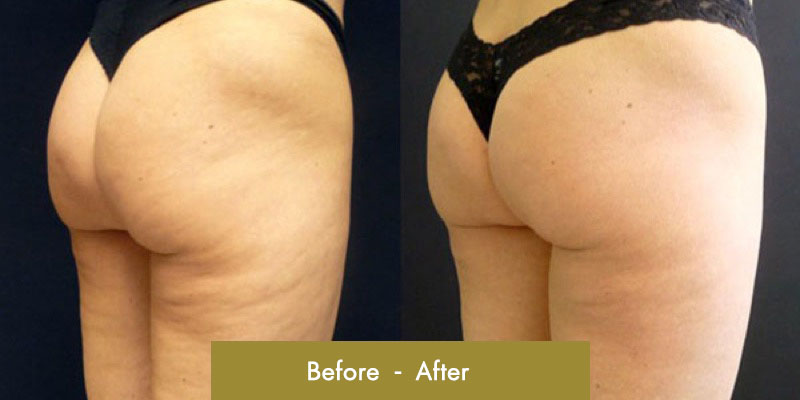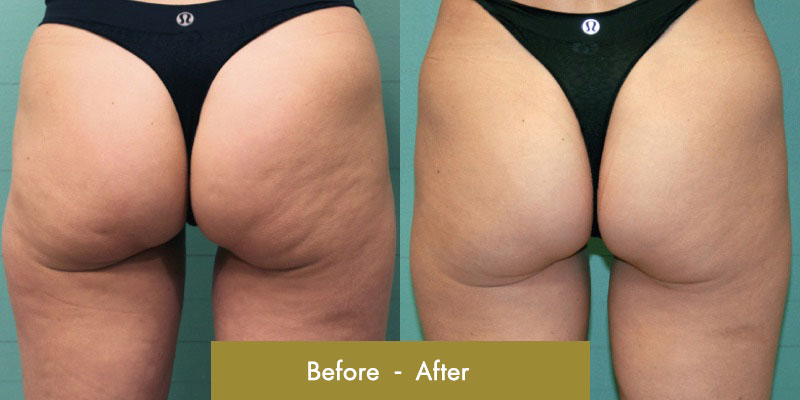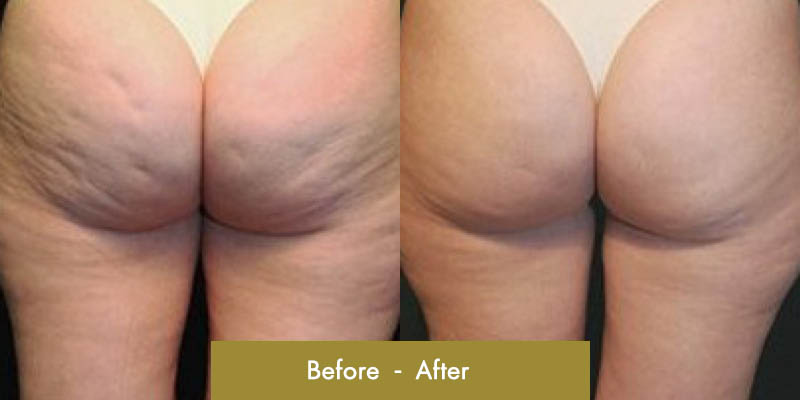 Mesotherapy for Cellulite
Mesotherapy for cellulite or Lipodissolve treatment involves the removal of fat using injections. The lipodissolve formula consists of vitamins, enzymes, and a natural, soy-derived substance called phosphatidylcholine, the main chemical component in soya oil.
The advantage of this method is the greater depth of the infusions and the longer interval between treatment sessions that are applied on a monthly basis.
Phosphatidylcholine is a very safe substance, which has been used by doctors in higher doses as a treatment for high cholesterol. It has been approved by the National Organisation for Medicines (EOF) in Greece as well as by the European Medicines Association and it is absolutely safe.
Of course, as drugs are involved, it is only applied by a physician, after the assessment of the patient's history and his/her overall health status.
The needle used in the lipodissolve treatment is very fine, about the size of an acupuncture needle. If local anaesthetic is not used, then you will experience a slight stinging sensation, which is perfectly bearable.
The whole procedure is characterised by its simplicity and quick application. Its ultimate advantage is that it does not cause any side effects, and the patient can return to daily activities straight away.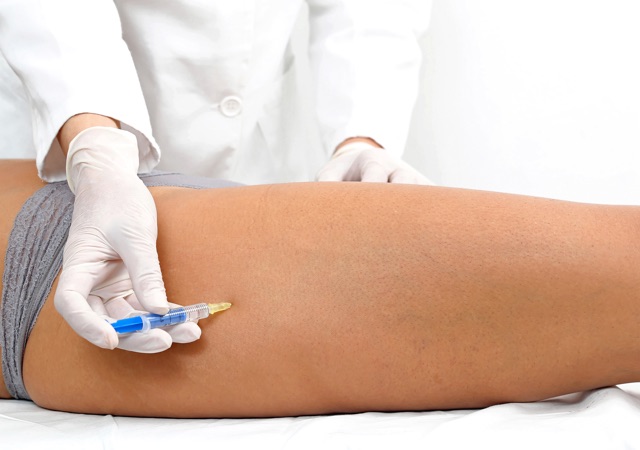 Mesotherapy for Cellulite
can be applied in:
Buttocks
Abdomen
Thighs
Knees
Arms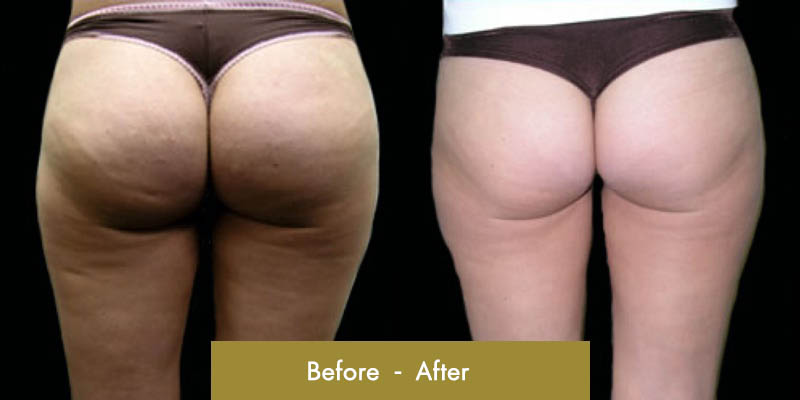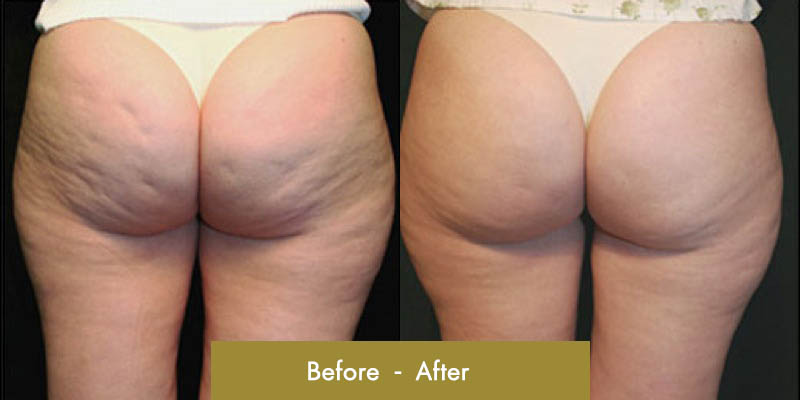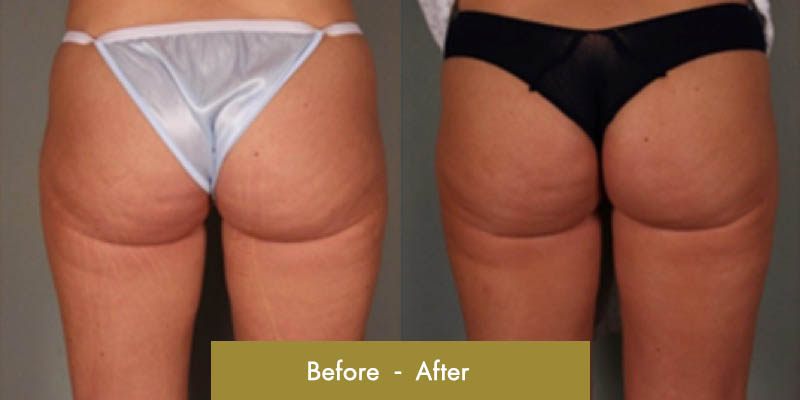 PDO threads lifting is the non-surgical alternative for both lifting and skin smoothing. Threads reduce skin sagging without surgery or invasive procedures, while being 100% biodegradable. They create a supportive matrix that lifts and supports facial and body tissues and is absolutely safe. They are the ideal alternative for persons with mild skin sagging, or even moderate sagging who do not want to undergo surgery.
Advantages:
Just one session
Perfectly safe procedure without any side effects
Natural production of collagen and elastin
Zero Downtime
Lasts for 2 years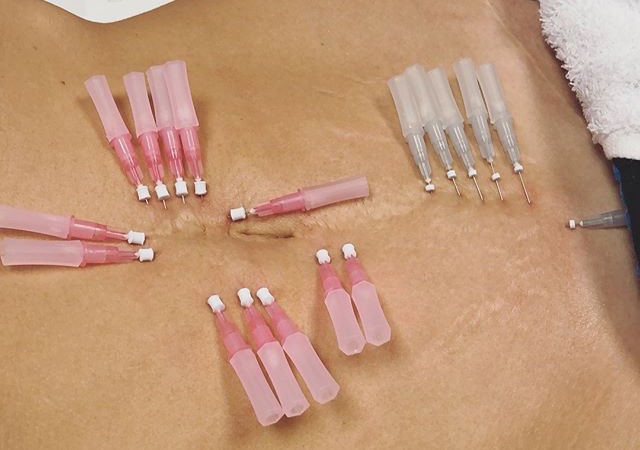 Threads can be applied in the following areas:
Face
Neck
Abdominal area
Buttocks
Thighs
Back
Breast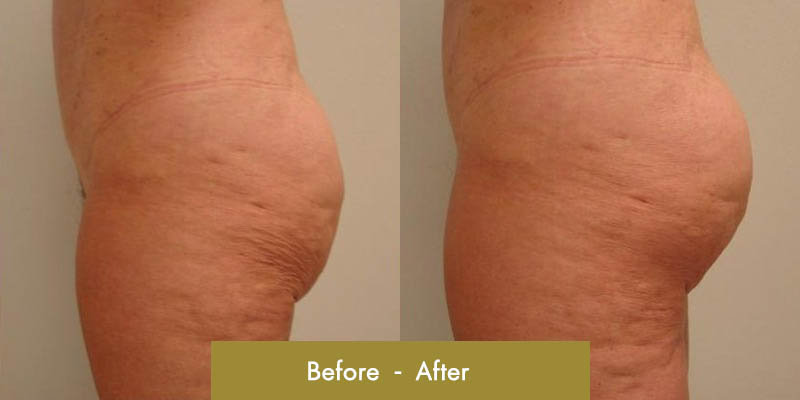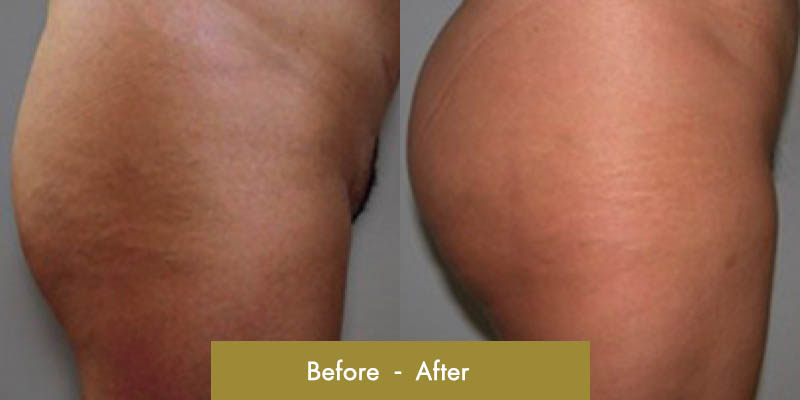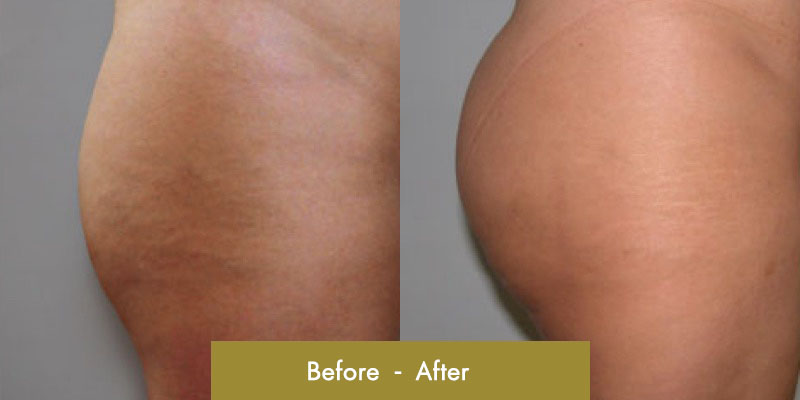 Cryolipolysis involves the use of a special device and the application of vacuum applicators on the skin folds with excess fat accumulation so as to reduce local fat by about 20 to 35%, after just one session. This subsequently leads to reduced cellulite at the treated area.
Cellulite, or orange peel syndrome, is the accumulation of subcutaneous fat within the fibrous connective tissue, and it appears topically with skin folds and nodules, often in the pelvic region, especially the buttocks, in the lower limbs and in the abdomen.
Cellulite develops in most women after puberty. Studies demonstrate that 85% – 98% of women have cellulite, which suggests that cellulite is not a pathological condition. It appears due to a complex combination of factors, including hormones, but also inheritance.
How does cellulite appear?
Although cellulite is often considered a pathological condition, it is nothing more than normal fat under the skin. The fat looks uneven because it pushes the connective tissue, causing skin folds.
Cellulite is not harmful, but it is bad looking, which is why many persons want to get rid of it.
In addition, there are four different grades of cellulite: Grade 0: No visible cellulite, even when the skin is pinched. Grade 1: No visible cellulite when lying down or standing.An orange peel texture can be seen when the skin is pinched. Grade 2 – Cellulite is visible when standing, but may disappear when lying down. Grade 3 – Visible cellulite when standing and lying down.
Cellulite does not necessarily mean that a person is overweight, it also appears in thin people. However, cellulite can be reduced when an overweight person is losing weight.
Factors affecting the appearance of cellulite:
Heredity
Poor nutrition
Fad dieting
Slow metabolism
Skin thickness and colour
Lack of physical activity
Hormone changes
Dehydration
Total body fat