Facial Treatments: The 13 most effective procedures, with the experience of Dermadvance.
1. Alma Q lift: Instant Facial Firming and Rejuvenation
Why choose it:
Facelift results without surgery
Short treatment duration – You may return to your activities immediately
Facial Firming & Rejuvenation
100% Painless procedure
Zero Downtime
ALMA Q lift is the most advanced and effective choice for face and neck firming and lifting. It improves dramatically wrinkles,skin sagging and skin texture and it"erasing" the signs of photo-ageing and skin relaxation from your face and neck.
This innovative treatment is possible thanks to the excellent technological superiority offered by the brand-new ALMA Q Laser, which was made by the greatest Laser company worldwide.
The laser uses the wavelength of ND YAG 1064, and a special fractional mode, which was technologically impossible until recently.
As a result, we have the ability to provide "energy" at controlled depth in the skin, "waking up" the multipotent fibroblast cells that start producing collagen and elastin, gradually filling up the wrinkles of the skin while promoting skin tightening. The results are visible even immediately after the session!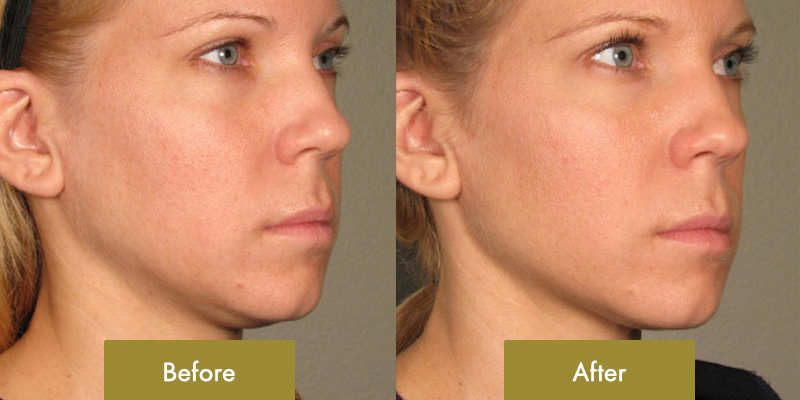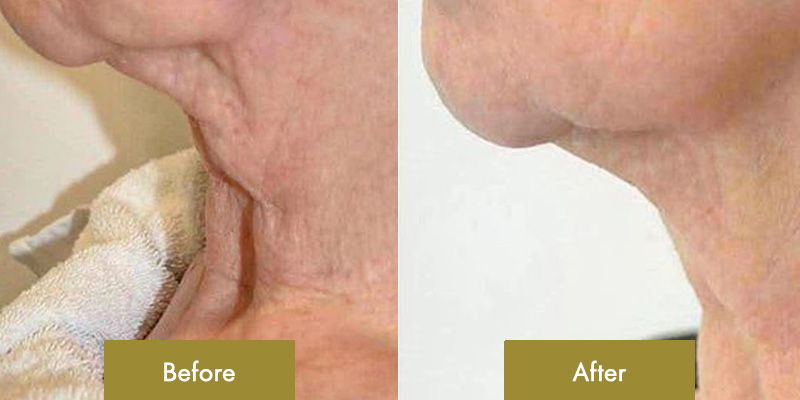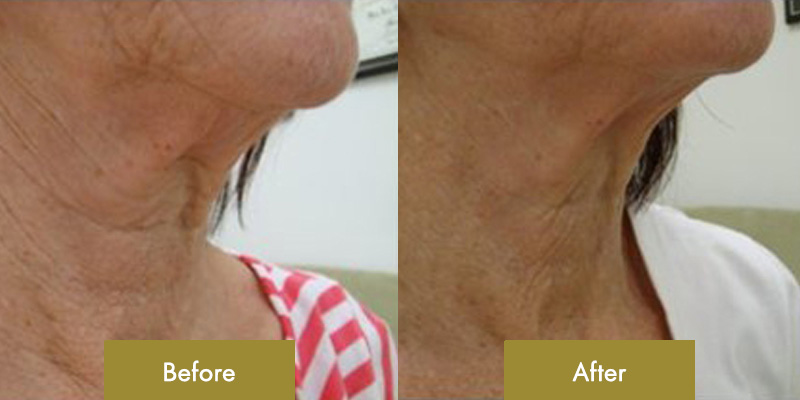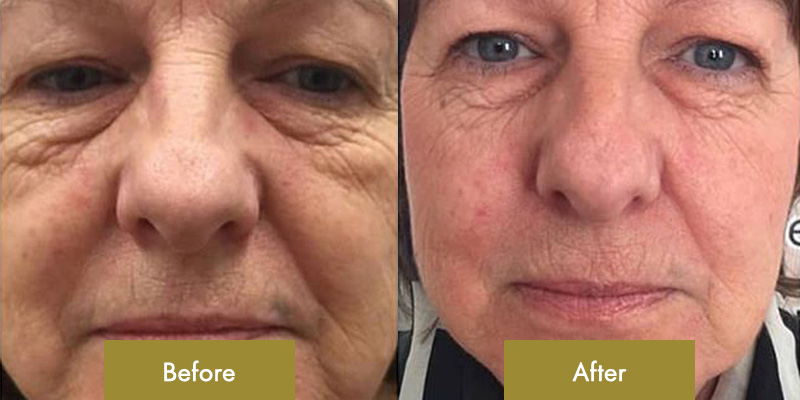 2. HIFU: Facelift in 1 Session!
Why choose it:
Wrinkle Smoothing

Improvement of double chin

Skin Lifting & Firming

Skin Regeneration

Skin Rejuvenation
HIFU Facelift is the latest and most innovative FDA-cleared, non-surgical facelift procedure. It is a non-invasive therapeutic procedure that uses ultrasounds for both lifting and toning loose skin of the face and body.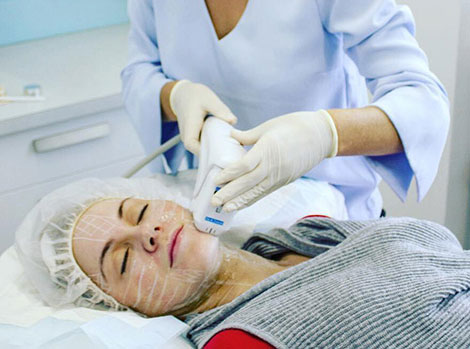 Using High-Intensity Focused Ultrasound (HIFU), temperature at the treatment area is increased, which causes controlled thermocoagulation, and "stimulates" the body to produce new collagen, increase elastin, and restructure the face.
The treatment is 100% safe, it does not cause irritation or redness, while ensuring Zero Downtime.
HIFU stands for High Intensity Focused Ultrasound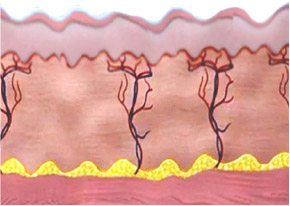 As we grow older, collagen and elastin production decreases, resulting in skin sagging.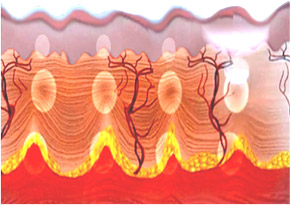 HIFU Face procedure emits focused ultrasound beams that heat up the area.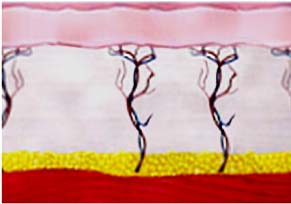 As a result, the body produces new collagen & elastin, reconstructing the face.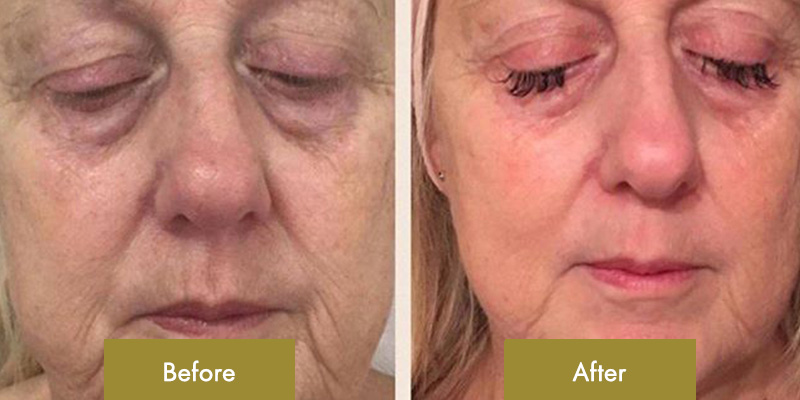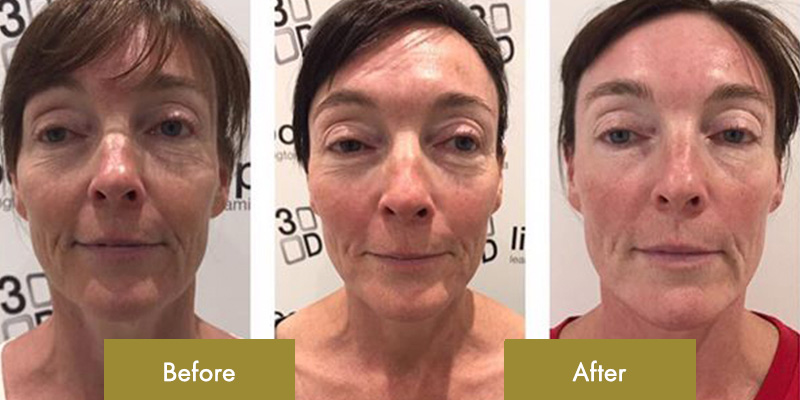 3. BTX – Combating Expression Wrinkles
Why choose it:
It repairs deep expression wrinkles
It "stops" the appearance of new wrinkles
It lasts ½ year
100% Safe & Pain-free
Zero Downtime
The primary advantage of BTX is that it is one of the unique treatments that focuses on combating the cause of wrinkles appearance, which is nothing more than muscle contractions.
Treatment application is extremely easy, and it is performed through the infusion of liquid using injections, targeting specific important areas of the face, through which both vessels and nerves pass.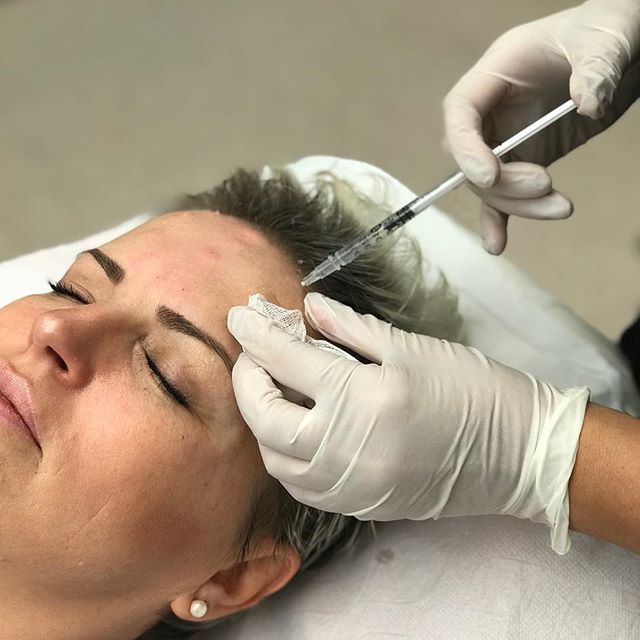 BTX treatment is only applied by specialised personnel with in-depth knowledge of the facial anatomy and many years of experience in this treatment method.
BTX treatment is 100% safe, and it has been approved by the strict US Food and Drug Administration (FDA). The results last for at least 6 months; therefore, to maintain the results 1-2 treatment sessions are required on an annual basis.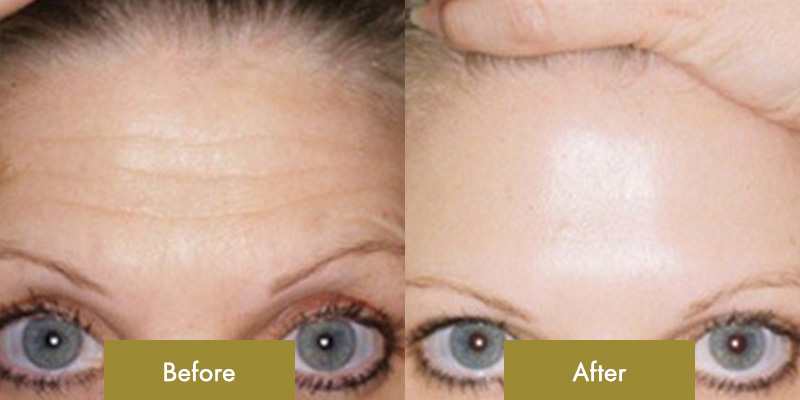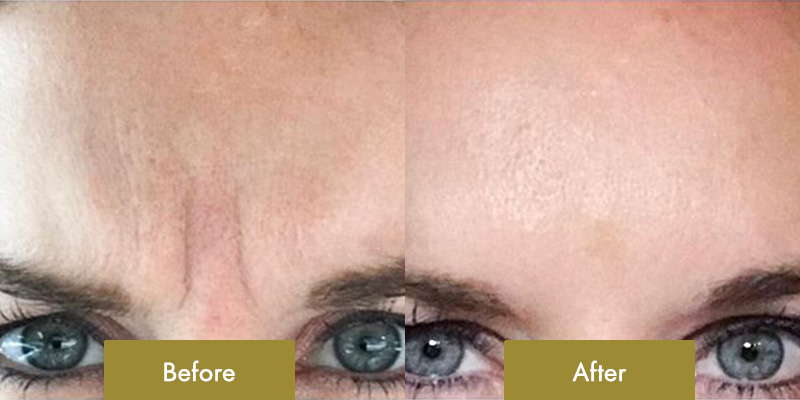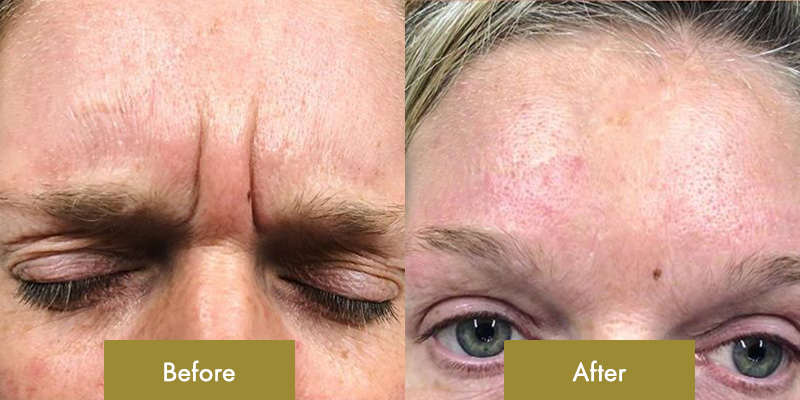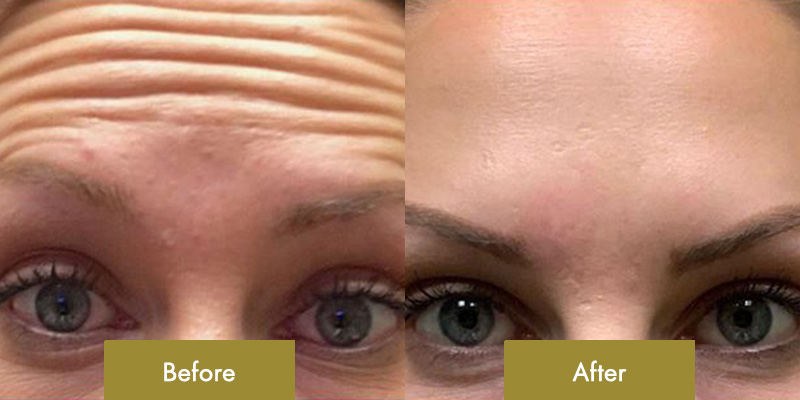 4. Hyaluronic – Add volume to your lips and erase wrinkles!
Why choose it:
Erases expression wrinkles
Smooths vertical lip lines
Smooths wrinkles due to lips movement
Adds volume to the lips and cheeks
Lasts more than 6 months
100% Safe & Pain-free
Hyaluronic acid is an affordable and modern anti-ageing method that has amazing results for the skin.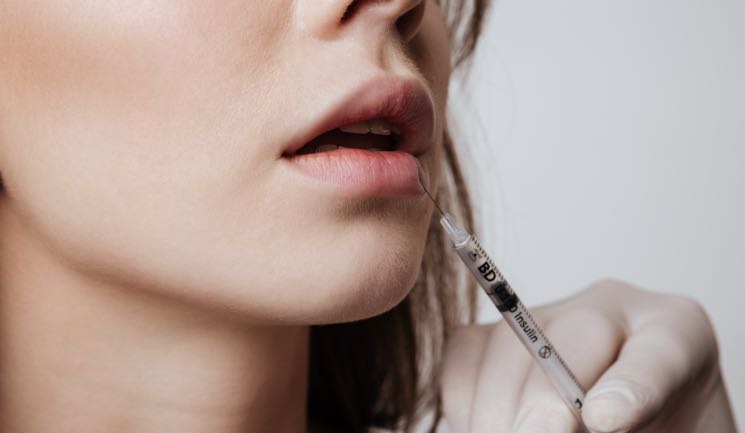 The method is based on the infusion of a natural substance in the skin, filling the wrinkles and lines that appear on the face as time goes by. In addition, the use of this procedure offers incredible results in combating dark circles and eye "tiredness".
The most common use of hyaluronic acid is related to its amazing results in increasing lip volume, offering rich, natural appearance. The results of this treatment are long-lasting, reaching up to one year.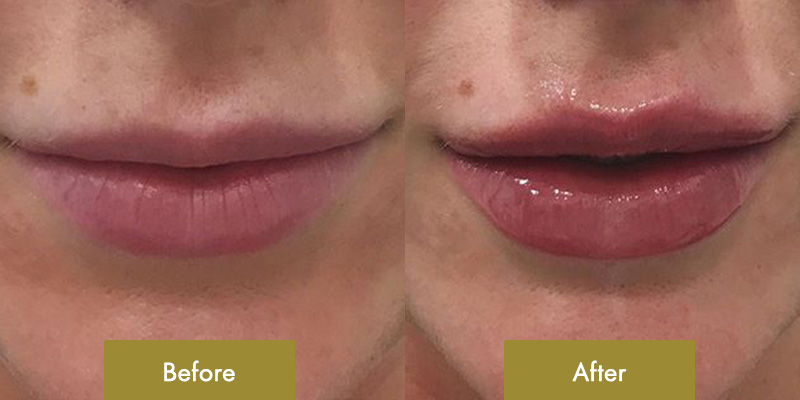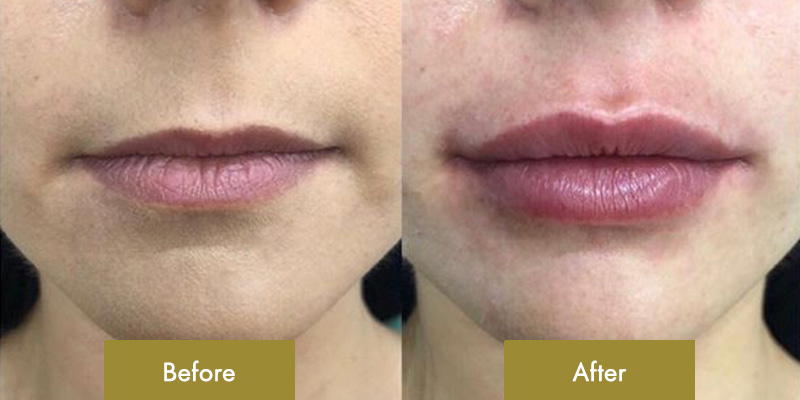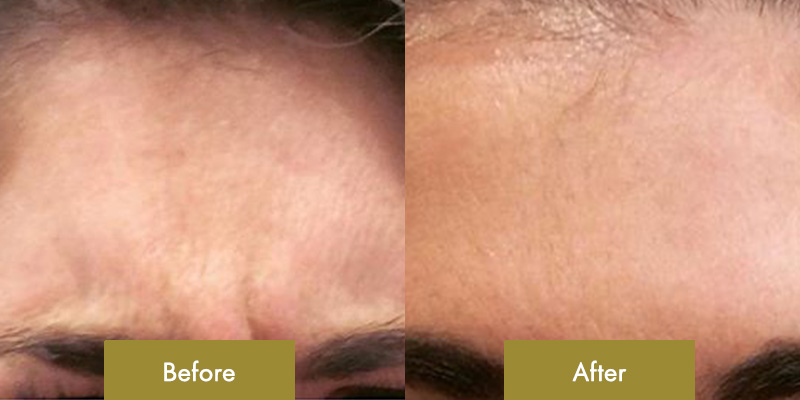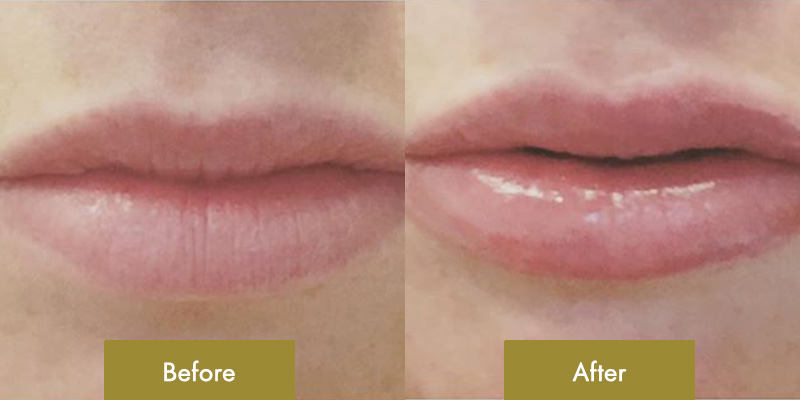 5. Threads: Instant Non-Surgical Face Firming& Lifting!
Why choose it:
Impressive lifting of the neck, décolletage and face
Lifting of the eyelids and eyebrows
Erasing wrinkles and lines around lips
Instantly visible results
Painless procedure
Zero Downtime
PDO threads are a pioneering technique for facial lifting and firming, while combating skin sagging and wrinkles. PDO COG threads, the most advanced PDO threads, are 100% biodegradable, featuring a mechanism that stimulates even more collagen production, thus providing excellent lifting effects.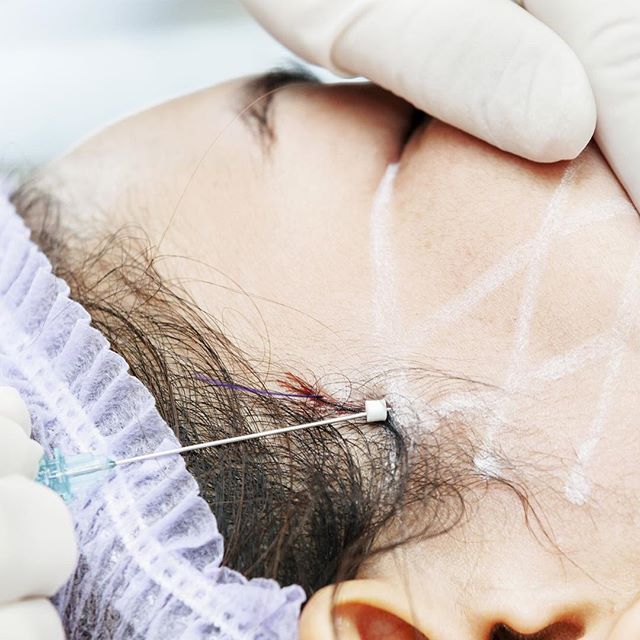 Treatment is performed after the application of anaesthetic cream, and it is pain-free, without incisions or stitches. Threads can be used for various procedures and can be applied in the following areas:
Face
Neck
Abdomen
Thighs
Breast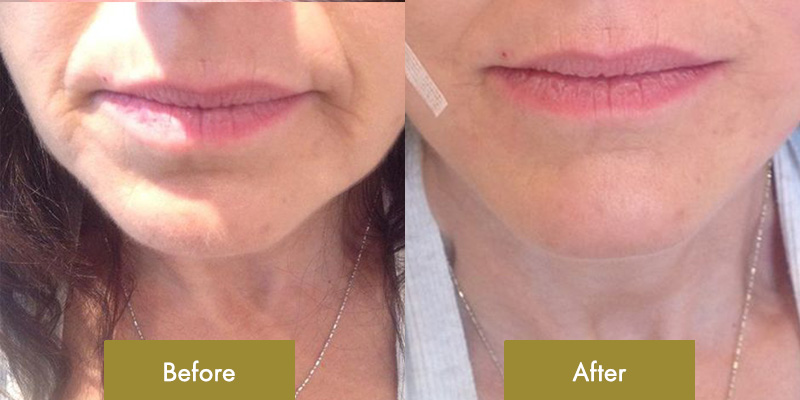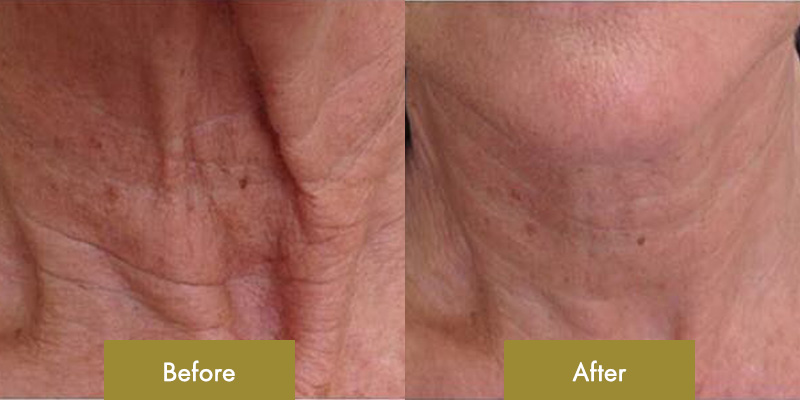 6. Fractional Laser: #1 Treatment against acne marks and scars

Why choose it:
Erases acne scars and marks
Smooths wrinkles
Stimulates the skin's rejuvenation processes
Can treat papillomas & warts
100% Safe & Pain-free
Fractional CO2 Laser is a modern and revolutionary procedure for facial rejuvenation with multiple benefits. Laser beams are divided into different thin beams,excreting their action in deeper skin layers.
As a result, fibroblasts are stimulated, and they start again collagen and elastin production. Simultaneously, it combats acne marks and scars, including dyspigmentation, leaving the skin smooth and soft.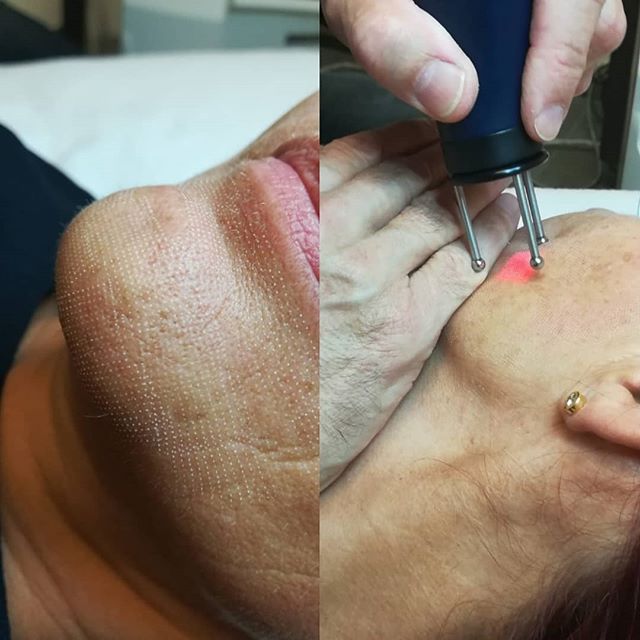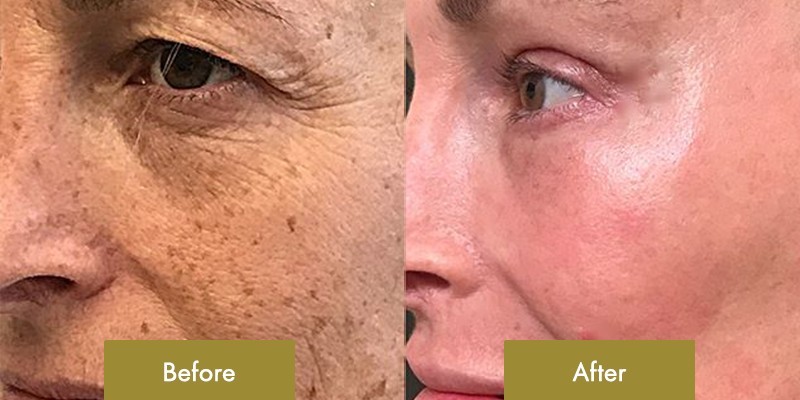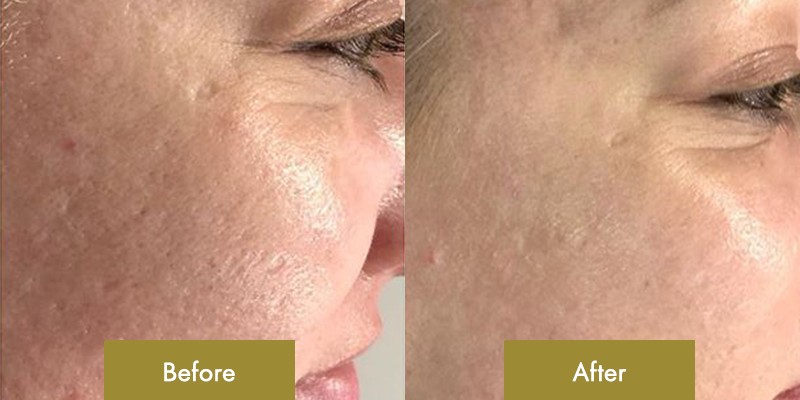 7. Mesotherapy ΡRΡ – Liquid Lift Revolution!
Why choose it:
Stimulates skin rejuvenation mechanisms
Regenerates the epidermis
Activates new collagen production mechanism
Adds volume in fat-free areas
Combats dark circles
Eliminates skin sagging
Improves marks and scars
ΡRΡ (Platelet-Rich Plasma) mesotherapy, or autologous mesotherapy, is a liquid treatment that enhances facial firming and rejuvenation. Using a material that comes from our body (plasma), it offers a natural alternative to other treatments.
With a special solution, plasma proteins and growth factors are isolated, and when they come in contact with the skin, they activate its regenerating properties, combat skin sagging and make the face smoother and softer. The results are visible after about 3 weeks.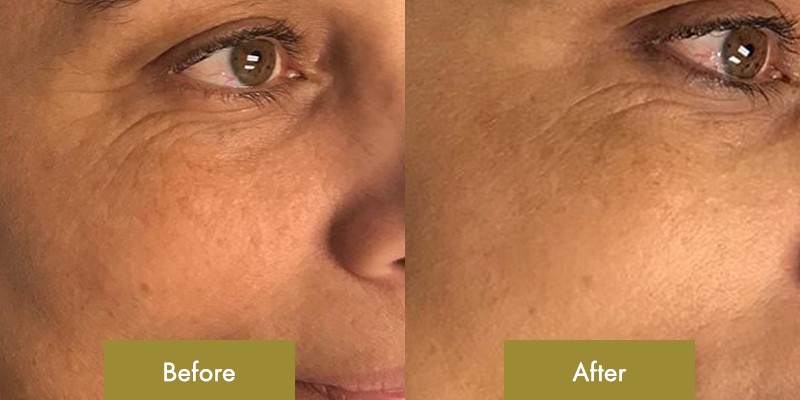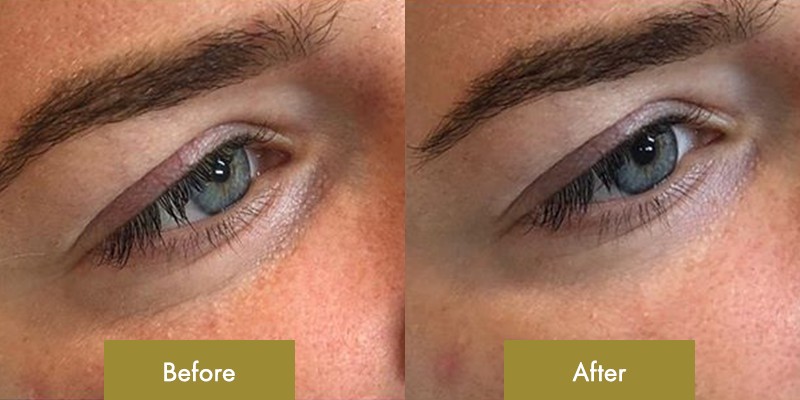 8. Hydrafacial – Deep Cleansing & Hydration!
Why choose it:
For amazing skin exfoliation results
For deep skin hydration
For facial rejuvenation and glow
It improves wrinkles
It combats spots and imperfections
Hydrafacial (diamond dermabrasion) treatment is a modern exfoliating and facial cleansing procedure. HydraFacial uses a patented technology to cleanse, extract, and hydrate.
HydraFacial super serums are made with nourishing ingredients that improve skin appearance, while at the same time restoring skin health and enhance its glow.
During the infusion of serums in the skin, suction cleanses the pores, offering you a cleaner and hydrated skin that glows. The treatment lasts from 20 to 30 minutes.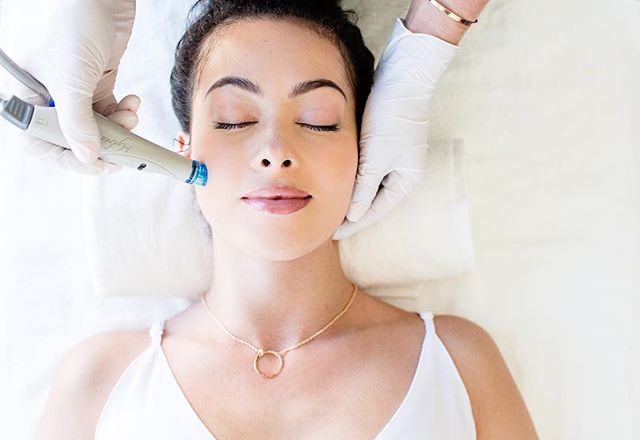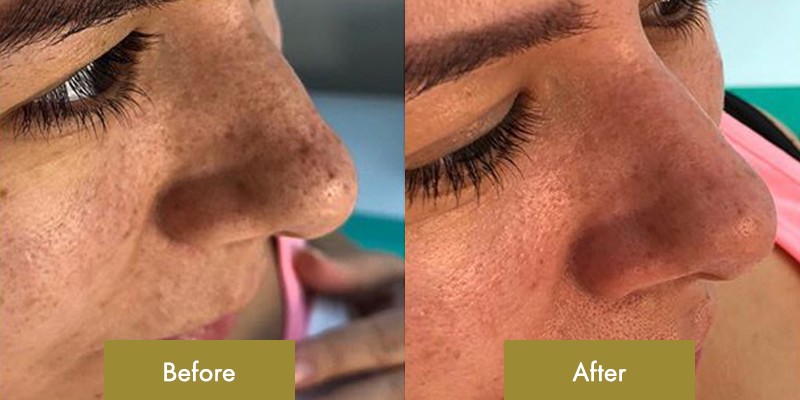 9. DermaPen – The revolutionary "Needling" in natural skin regeneration.

Why choose it:
For stimulation of new collagen and elastin production
For skin firming and lifting of facial features
It smooths acne scars
It reduces Dark spots (macules) and freckles

It improves acne (can be applied on skin with active acne)

It has superior effectiveness in comparison to older DermaRollers
Dermapen is a treatment that regenerates skin naturally, using the natural mechanism of the face that produces collagen. The device used looks like a pen, which is the reason behind its name: Dermapen.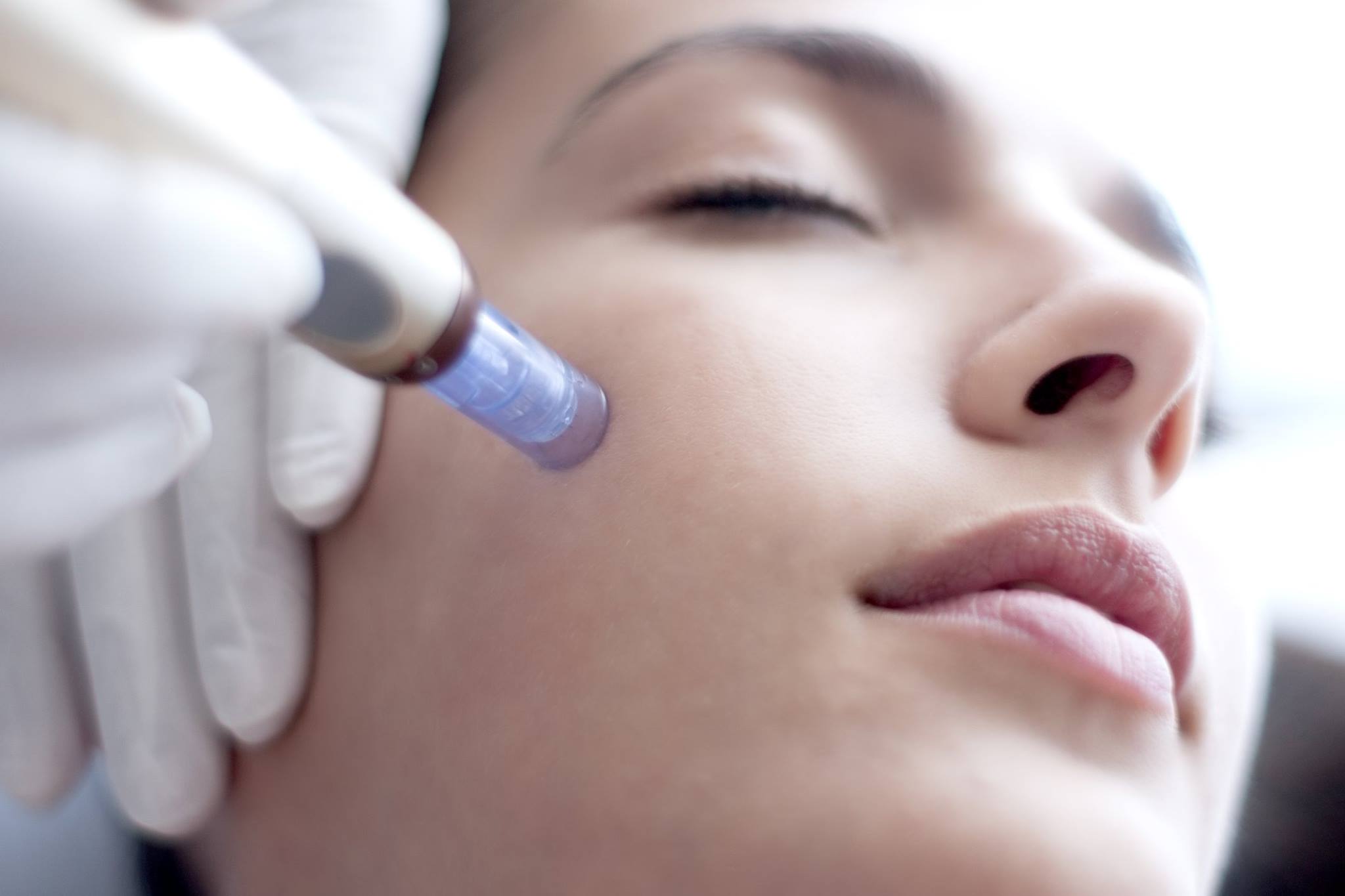 Its mechanism of action is based on the formation of small holes below the skin, which are perceived as mild wounds by the organism; as a result, the body starts the processes of collagen and elastin production to treat the wounds, leading to skin firming as well as smoothing of scars and marks. The effects of Dermapen procedure last up to 10 years, which is a great advantage of this procedure.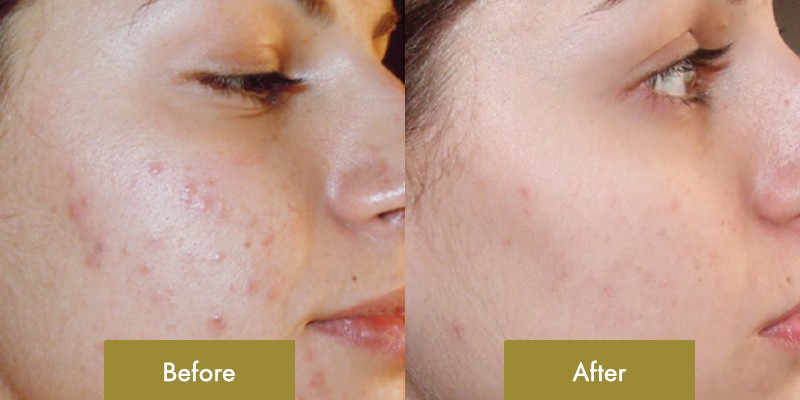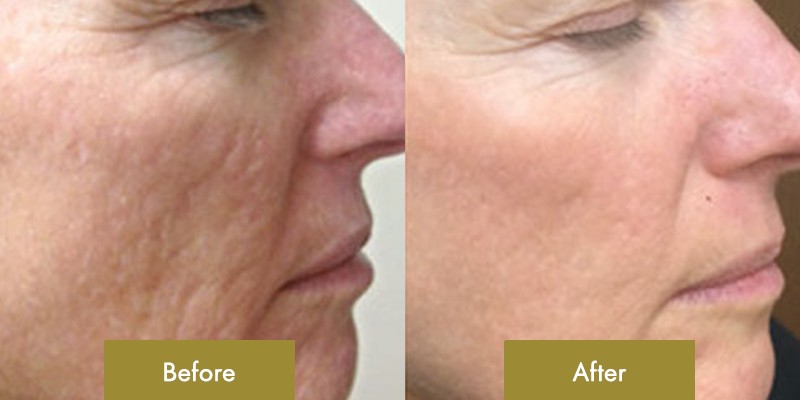 10. Lightening Lift: The Leading Treatment against Dark Spots and Dyspigmentation
Why choose it:
It causes Incredible Skin Cleansing
It Rejuvenates & Hydrates the face
It's a Relaxing & Short Treatment
It's Suitable for acneic skin
It has Antioxidant & Anti-ageing effects
Lightening Lift is the leading skin rejuvenation procedure, as it simultaneously combats Dark spots (macules) and dyspigmentation with amazing results.
It is a procedure that instantly improves skin glow using special ingredients, such as lactic acid and kojic acid.
It combats and effectively eliminates sun spots, dark spots, redness, as well as sebum spots.
Lightening Lift rejuvenates the skin's natural pigment, offering you a glowing and smoother skin. Lactic acid is an exfoliating agent that enhances deep skin hydration. It is actually considered one of the ingredients mostly used by Cleopatra to maintain her skin's glow and beauty.
Kojic acid facilitates skin depigmentation, as its ingredients interact with melanocytes, blocking melanin production; melanin is the substance that induces skin tanning. Decreasing melanin production results in reducing skin pigmentation.
Furthermore, kojic acid has antioxidant and anti-ageing properties, as well as antibacterial ingredients that make it an ideal treatment for individuals suffering from chronic acne.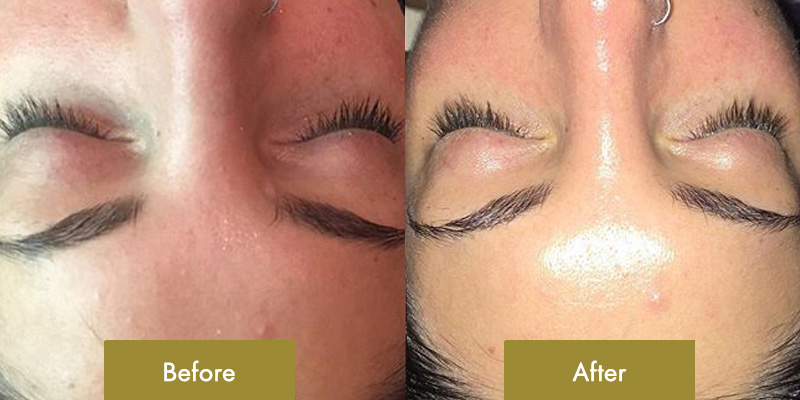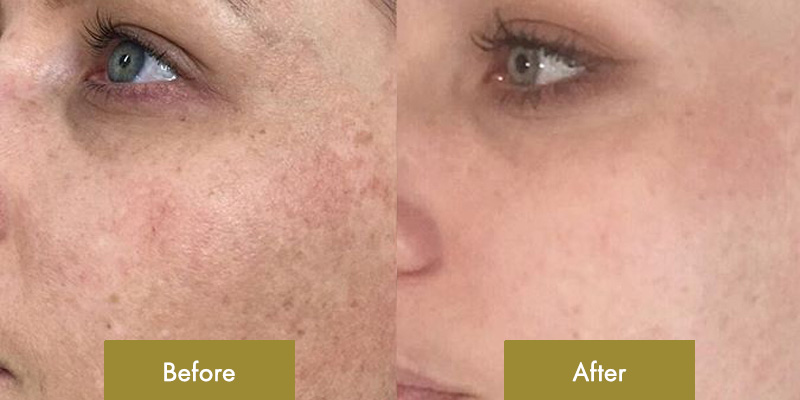 11. Dermalux: Instant Activation of Skin Growth Factors
3 Beneficial Wavelengths of Dermalux®
Dermalux®: Blue light
It has natural antibacterial and anti-acneic action, and the bacteria cannot develop tolerance, contrary to antibiotic creams or pills
Improves skin texture and smooths pigmentary lesions (melasma, post-inflammatory acne spots, etc.)
Enhances sebum production regulation
Improves skin cleansing
It has anti-inflammatory effects
Dermalux®: Red light
Boosts collagen and elastin synthesis
Reduces fine lines and wrinkles
Increases skin hydration
Smooths skin texture
Rejuvenates and restores skin glow
Dermalux®: Near Infrared Light
Offers advanced skin rejuvenation benefits
Calms redness and sensitivity
Reduces skin pigmentation
Promotes healthy skin
It's ideal for sensitive skin types
Dermalux®: Tri-Wave Therapy
Dermalux® Tri-Wave treatment produces unique wavelengths, specifically adapted and suitable for your skin. The dermatologist will discuss with you the best treatment option, depending on your personal needs.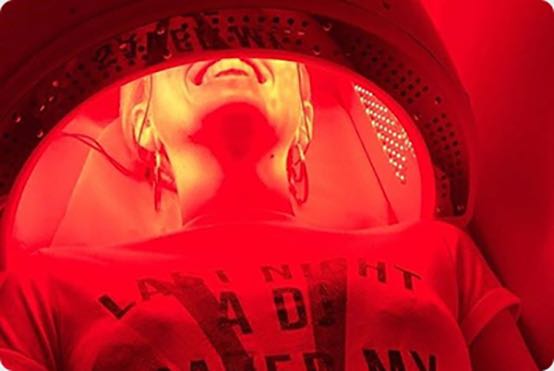 Dermalux® is an innovative, clinically proven treatment that rejuvenates the skin using non-invasive light, which accelerates cell regeneration and promotes healthy skin, thus treating acne!
Clinically Proven Effectiveness
Dermalux®, contrary to other procedures, does not irritate the skin, but it is actually beneficial, and it activates the natural skin regeneration mechanisms. It is suitable for all skin types without downtime. You can return to your daily routine immediately.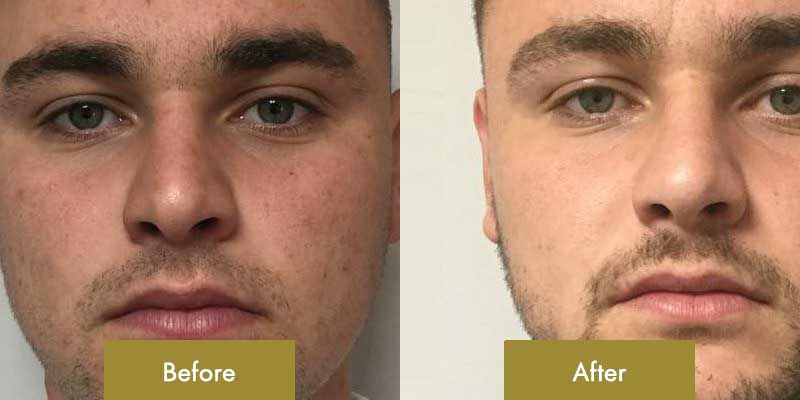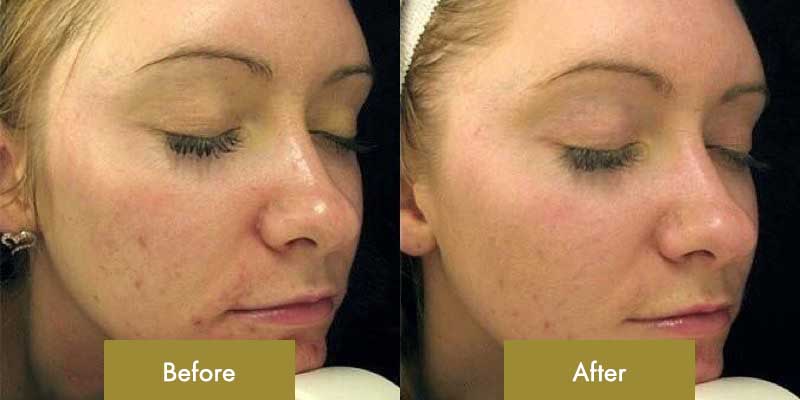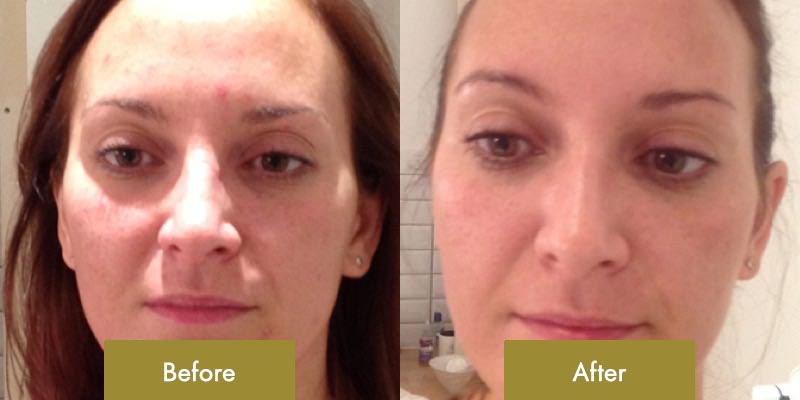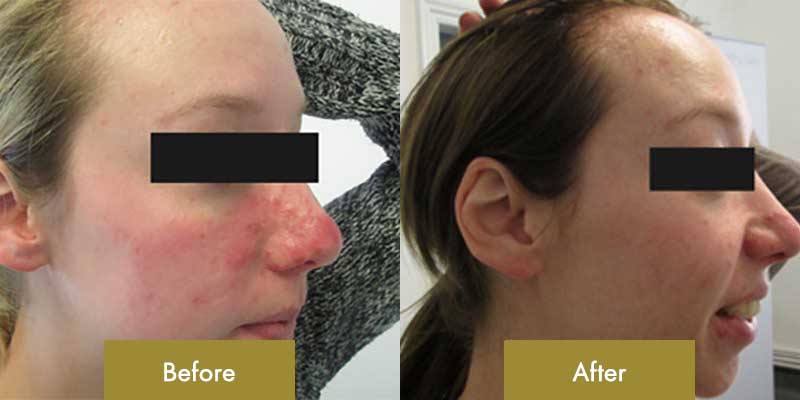 12. Diamond Dermabrasion – Smooth and Soft Face!
Why choose it:
Smooths wrinkles
Enhances skin smoothness and glow
Combats dyspigmentation & Dark spots
Hydrates the face
100% Safe & Pain-free
Diamond Dermabrasion is a procedure with impressive effects that cleanses and renews the skin. If you have sensitive skin on your face that is easily irritated, dermabrasion is the right treatment for you.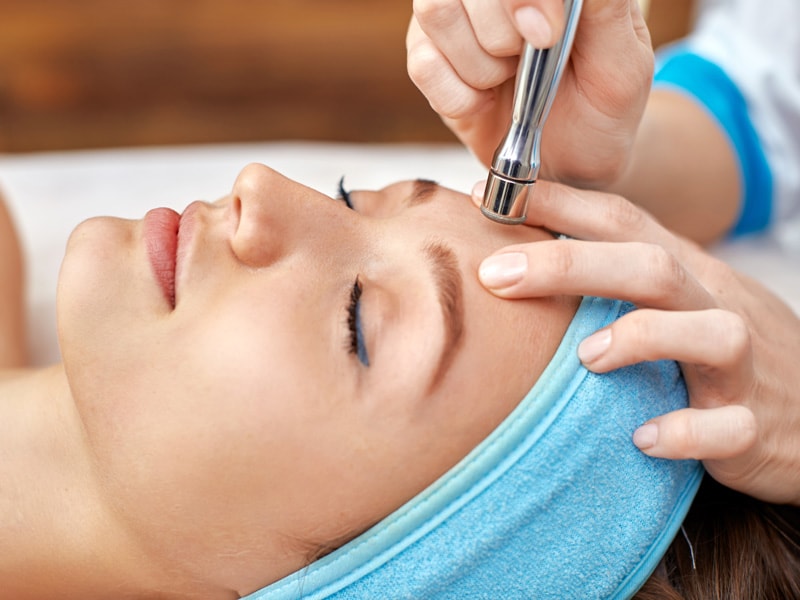 The mechanism of dermabrasion is based on the use of special applicators, diamond fraises, which cover the skin of the face, thus removing dead cells.
Depending on your needs and skin type, extra special solutions may be also applied to your skin that are selected by the specialised dermatologist.
The greatest advantage of dermabrasion is that it offers instantly results, as well as the short treatment duration (20-30 minutes).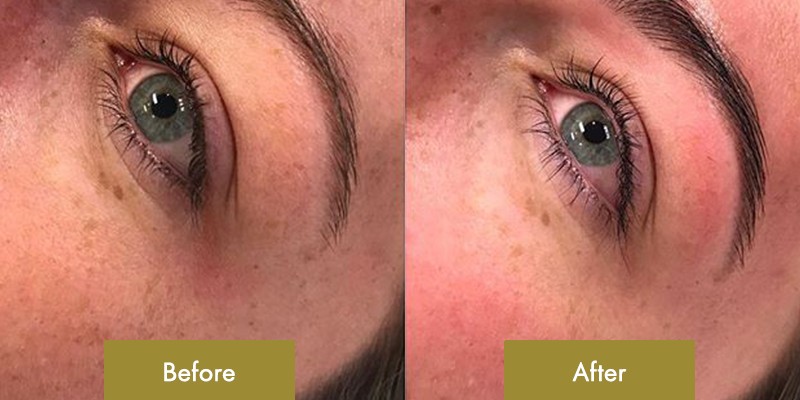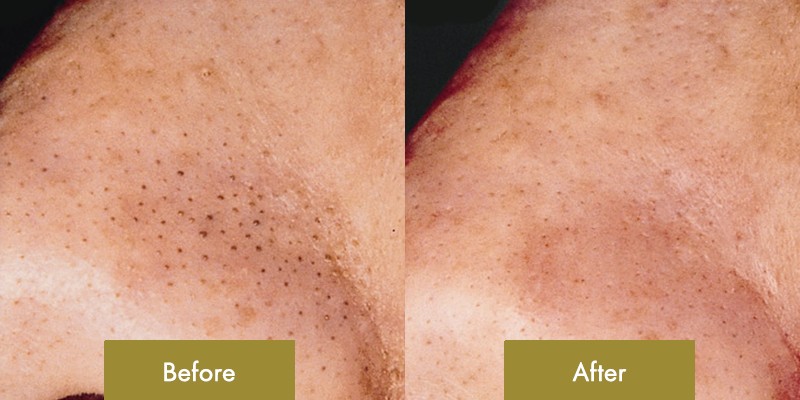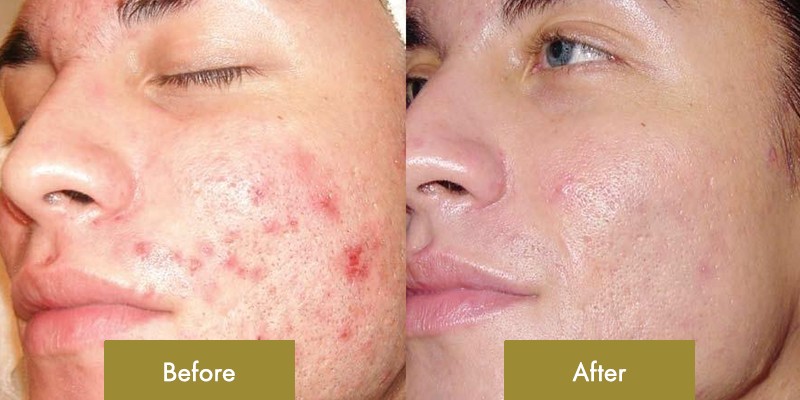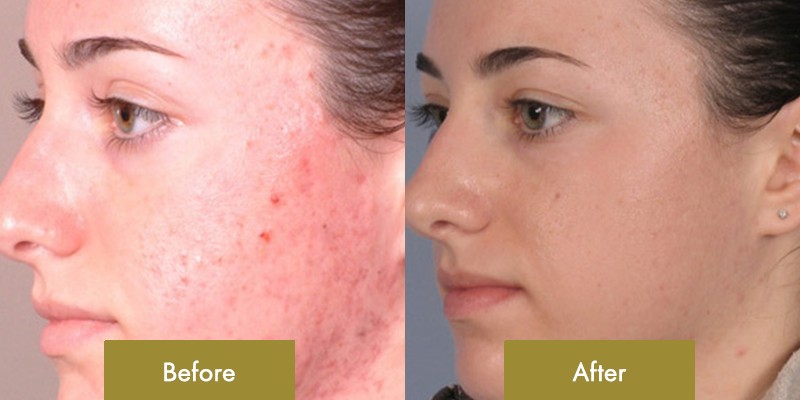 13. Ultherapy – Lifting Effect without surgery!
Why choose it:
Its effects are similar to those of lifting, without surgery
Firming and lifting the skin, where required
Firming even the most difficult areas, like the "wattle"
It restores deep expression lines with amazing effects
It combats skin sagging
It lifts eyelids and eyebrows
It improves wrinkles in "crow's feet" areas
It has long-lasting effects
It's 100% Safe & Pain-free
Ultherapy is an innovative, non-invasive treatment; however, its effects as similar to those obtained after surgical lifting. ONLY one session that lasts less than 45 minutes is enough for impressive results.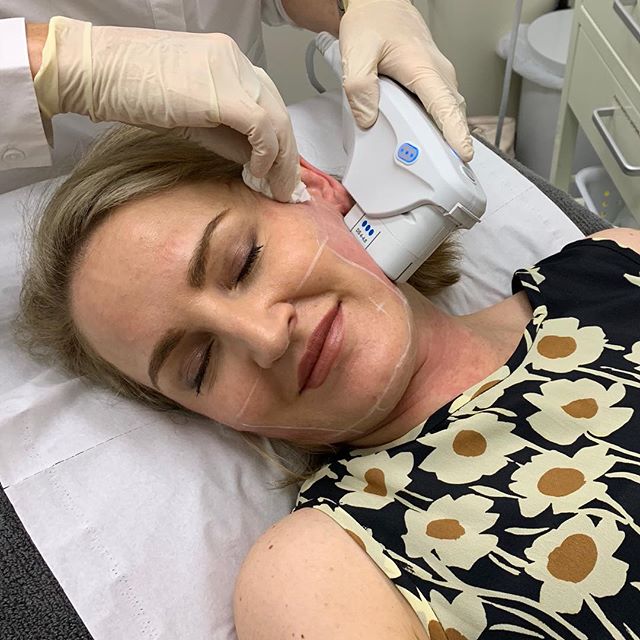 The mechanism of action of Ultherapy is based on high intensity focused ultrasound, which enhances heating in the deeper layers of the skin rather than its surface. This heat-producing action initiates a "healing" process in the skin, resulting in new collagen regeneration and boosting of the existing collagen. The greatest advantage of this treatment is its instantly visible effects, as well as its long-term effectiveness of almost 2 years.